Roleplay Information
Late Autumn
Breeding:
Yes
Birthing:
No
Males:
6
Females:
5
Total:
11
Open ranks
Beta ♀
Delta ♂/♀
Guerrero ♂/♀
Explorador ♂/♀
Centinela ♂/♀
Curador ♂/♀
Aprendiz ♂/♀
Cachorro ♂/♀
Solitario ♂/♀
Staff
Admins

Motomo/Lupa
Taciturn/Kaput
Most Respected Wolves
Lupa - Alpha Female

Taciturn - Beta Male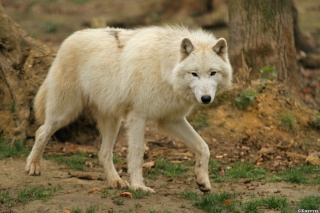 Basic Information
Name:
Imani
Gender:
Female
Age:
3 years of age
Sexuality:
Bi-sexual
Species:
Canis lupus arctos
Rank:
Delta
Pelt:
This fae has a beautifully, well nourished throw. Lining her back is a charcoal hue carved like the letter 'v', it's as unusual as snow in autumn, not all that common but still visible in some bloodlines. During the summer months, this femme holds a cremello base with a creamier, coarser secondary layer, thus far, creating a waterproof foundation of warmth, sealing the heat in with the softer layer beneath.
Build:
Imani is built with a heavy frame, her Arctic ancestry reflecting in her appearance. She has short legs with a large figure that lead into the steadily ascending nape. Even with this big boned physique, this femme has an elegant façade with flawless curves as if they were carved by the goddess herself. Her lobes are rounded yet have a tall and erect position on her crown. The cranium also holds a medium length snout, the jowls smoothly formed to fit together with perfection; This give her a strong bite.
Eyes:
A deep, glazed Amber
Height:
80cm
Length:
100cm
Weight:
60 kg
Personality:
Imani is the playful type. Though, because of her rank, she has to be serious on an occasion, she still manages to put a fun twist in her everyday life. she's been like this since she was small, caring but very daring. She was always the one to cross the fast flowing brook when others wouldn't. She cares a lot for her pack mates and when it comes to worst, she will put others before herself.
Likes:
Games
Playing with the pups
Making people happy
Exploring
Dislikes:
Cruel acts
Depressive weather
Those who think they are better then others
Rude wolves
Strengths:
Her mind
Welcoming aura
Lengthy Stamina
Weaknesses:
Pelt colour
Flanks (blind spot)
Size (Short)
History:
Unknown, Snippets will appear in the roleplay
Family:
Deceased.
Social
Relationship Status:
Single
Crush:
No one as of yet
Mate:
No one as of yet
Pups:
None as of yet
Best Friend:
No one as of yet
Friends:
None as of yet
Acquaintances:
None as of yet
Enemies:
None as of yet
Arch enemy:
None as of yet
Stats
Stamina:
10
Speed:
6
Strength:
9
Finished finally, sorry for the wait.

---
Permissions in this forum:
You
cannot
reply to topics in this forum